Blog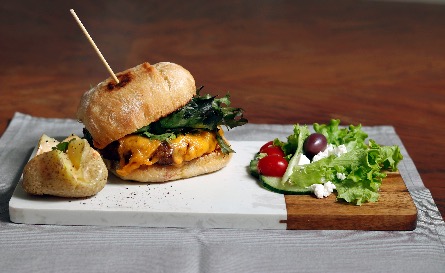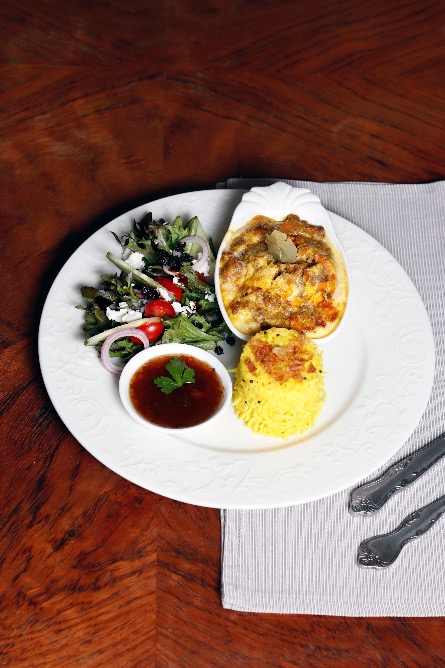 On the left, a delicious and tasty beef burger with a freshly toasted ciabatta bun. Grounded beef patty, bright orange melted cheese with fresh red tomatoes, green lettuce and a baked potato on the side. Enjoy it with a delicious pink milkshake on the side to quench your thirst. Imagine yourself, sitting at an Amercian-styled diner with a tall pink milkshake on the side. Imagine yourself, instantly wanting to pick up this burger and not minding to get your hands or, better yet, your face full of sauce. A image of when you bite into this burger, it will squeeze out the juices and making you want to take another bite of the burger.
On the right you have a home cooked meal. warm home hearted cooked meal of bobotie with yellow rice and a fressh salad with cucumber, onions, tomatoes and feta. A side of Chutney sauce. a feeling of wamrth. Doesn't it remind you of a home-cooked meal your granmother or mother has preparped for a Sunday lunch. Portraying a mood of a big family gathered around the table on a Sunday, family talks.
When capturing food photography it is key to keep and eye out for ow you will style your food and the correct props to go with the specific food. The image should be appealing to the eye, making you want to instantly take a bite or serving of it.
Bon appetit !